Goan Chicken and Meat Dishes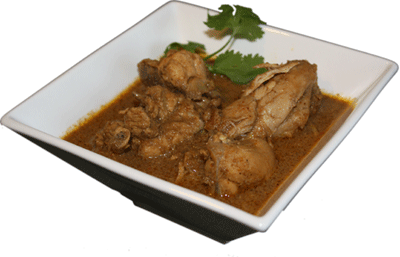 Xacuti (Saguti -Konkani: सागुती) is a curry prepared in Goa, India, with its roots having been influenced by Portuguese cuisine. This dish is also known as "Shaguti," the version prepared with chicken, mutton, or crabs in the Hindu Brahmin homes of Goa.
The color of Chicken Xacuti curry is lighter brown and thicker than fish curry but very rich, intense, and spicy. The Xacuti masala itself is very complex, consisting of a precise blend of more than fifteen spices and herbs. Home-made fresh masala is a key to make delicious Xacuti. Unfortunately, there are no Kashmiri chilies used in our Goan cuisine as commonly stated in "Online Goan recipes".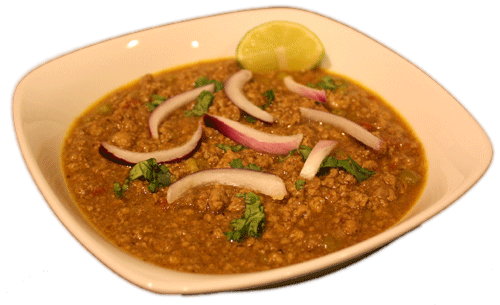 Xacuti
Chicken, Mutton, Lamb, Crab, Kheema, Egg
Xacuti Suke
Chicken, Mutton, Lamb, Kheema